Little Python Browser and Little Python Keyboard

Bring the complete Little Python Brain experience on your Android device by installing the 
Little Python Browser and Little Python Keyboard.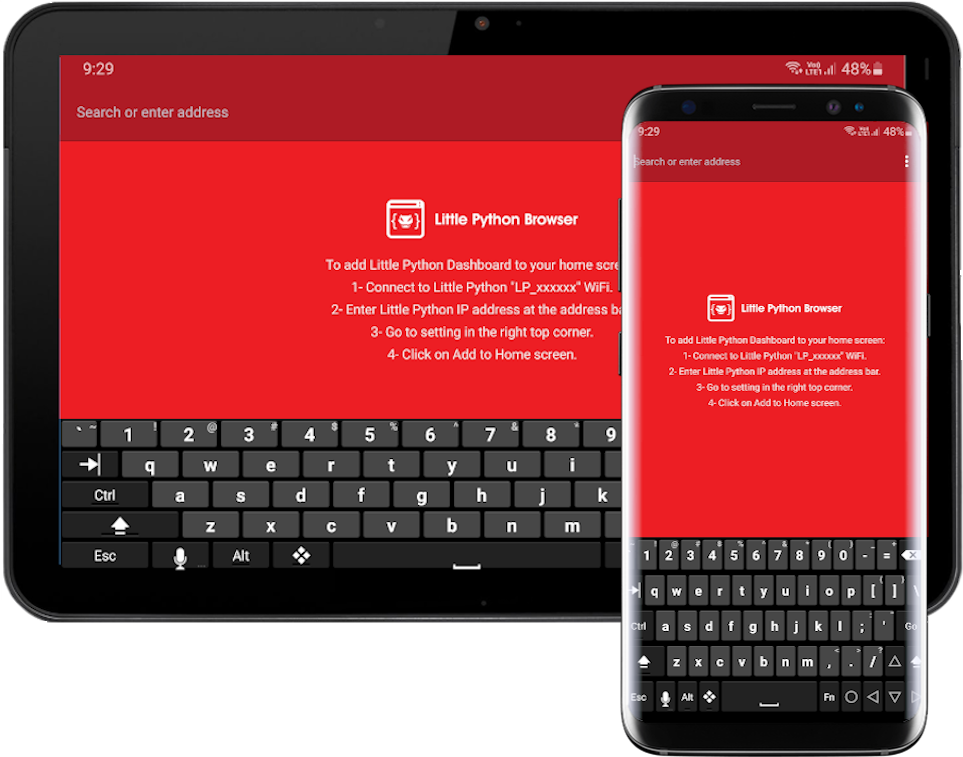 A web browser designed to give you the smoothest experience programming your Little Python Brain using your Android device.
An Android keyboard complete with all the extra keyboard keys you need to get the complete Coder workflow.
Installation Notes
Transfer the APKs you downloaded to your phone or tablet and simply install them by navigating to it on your phone's file manager and installing them. Allow your device to install the APKs when prompted to for permissions when you're asked to and that's it!